He is finally home.
If you've read my books and listened to the podcast, you know the impact my dad had on my life and faith. Last Saturday morning, at 98 years of age, my dad passed from life in this age to life in the full-on splendor of Jesus,  something he has been longing for as he has outlived almost everyone from his generation. I'm so grateful he no longer suffers from his declining health and is now at rest in the love of Jesus and reunited with his wife, his eldest son, and others from his nearly century-long journey.
The damage a dysfunctional family can do to a young life is incredible. I deal with many people who grew up in families filled with anger, abuse, or an absence of love. I am not among them. I grew up in a family where Mom and Dad loved each other and their four boys. We had lots of friends and enjoyed hosting parties at the ranch. My life was filled with laughter, support, and the example of growing faith in Jesus. For that, I will always be grateful.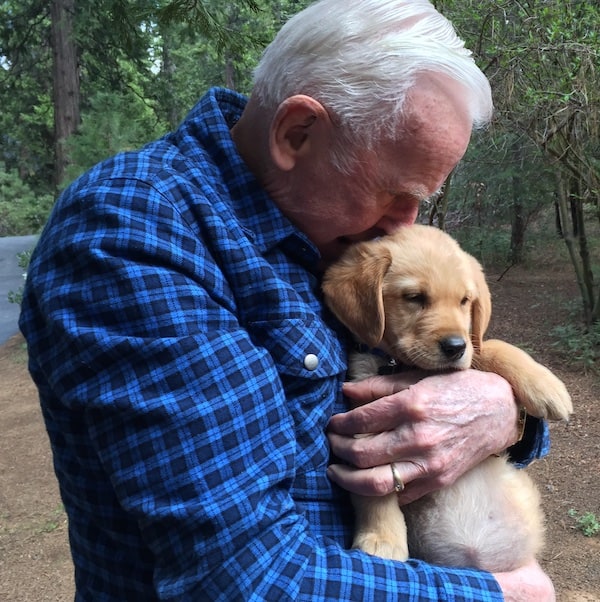 I've often said that my dad was not only the father of my flesh but also my faith. I learned so much from him and had so many illuminating conversations with a man I will always admire and appreciate. My dad was many things—a World War II vet, wounded on the front in the north of France, the owner of a vineyard who sun-dried grapes into raisins, a compassionate husband, a rock-steady father to four boys, a scoutmaster, a congregational leader (multiple times), house church facilitator, and most of all a passionate follower of Jesus. He gave his life away to any who sought his help and wisdom and touched many with both. I get emails regularly from people that were enriched because they knew him.
He was a nominal Baptist in my younger days, but in the early 1960s, he decided to find out if God was real or give up playing the religious game. That sent him on a lifelong journey of deepening faith and service to others. I served with him on an eldering team once, and one of my friends from that team perhaps summed up his life best. "He doesn't talk much, but you have got to listen when he does."
Here are a few of the things I consider a legacy from my relationship with my dad, even more by his example of life than his words:
Follow Jesus no matter what, even when it costs you relationships you value or when others gossip about you to discredit you.
God is big enough to walk you through anything, no matter how dire it might look. He said that to me in my youth, watching one of his raisin crops destroyed by a deluge of rain. The money he would have received for that harvest was his sole source of income, and yet God took care of us anyway.
Be generous with others; you are part of a larger community than just your needs or desires.
Keep your heart grounded in the Scriptures, which can be a constant source of encouragement and wisdom.
Truth matters. If you let your fears steer you into believing a lie, it will destroy even the most precious relationships replacing love and affection with anger and hate.
For those that didn't know my dad, I wrote two tributes to my relationship with him back in 2004 when my son and I took him to Washington, DC, for the first time in his life. We were there to attend the dedication of the World War II Memorial on the Mall and enjoy the sights of the city. It was the trip of a lifetime that I will always cherish with both of them. We laughed hard and celebrated with gratefulness my dad's service to his country. You can read those blogs here:
In 2012, I interviewed my dad on The God Journey in an episode called A Journey of Growing Trust.
Having completed his journey here, he is now on to the most significant part of our human experience—where perfect love reigns, and relationships never die. I would love to know what he knows now. We look through a glass darkly, but one day we will be face to face with Jesus, as he is today. I can't wait to sit down with him again and see our journeys in the full light of his glory.
Thank you, Dad, for being a part of my life as long as you could. Thanks for all the wisdom and character you imparted to me over nearly seven decades. Thanks for loving my family and helping us in so many ways. And thanks for enriching so many other lives as you traversed this temporal land.
A friend sent me a prayer this weekend that on the day I die, Jesus would send my dad to get me or at least come with him. I don't know if God answers such prayers, but I know we will sit down for a long talk again someday. I can't tell you how much I'm looking forward to that.