For those of you following this new story-telling podcast, episode 10 dropped this morning. This begins yet another transition in our story and sets up for what were to be the final two podcasts in this series.
However…
This story has taken yet another turn. I finished my part of editing the final podcast on the morning of Good Friday. I was well into the contentment of having finished a project that had been on my heart for some time. and had taken a lot of time to assemble.
Good Friday night, Raphael returns. Yes, THAT Raphael—the stranger, and most likely an angelic presence, who showed up in Luis' life as a five-year-old boy searching the mountains for his family's lost cow that we talk about in Episode 3.  They met many times over the next few years as Raphael cared for Luis when he was being abused in his own family. The same Raphael that returned when Luis was in his young teens and rescued him from the back of a trailer where he was being held as bait to lure Captain Herrera into an ambush.  Luis had not seen him since that night when he was fifteen years old.
Until a few weeks ago. As Luis was locking up a church building after a meeting with the youth and a prayer vigil that followed, to his utter shock he felt Raphael's presence again and heard footsteps behind him. He turned around to see his old friend, who had not aged a day.  The things they talked about were incredibly timely and put some finishing touches on the story that we can't leave out. So, there will be at least another episode, maybe two.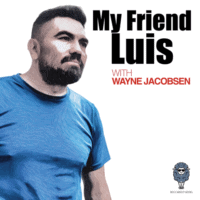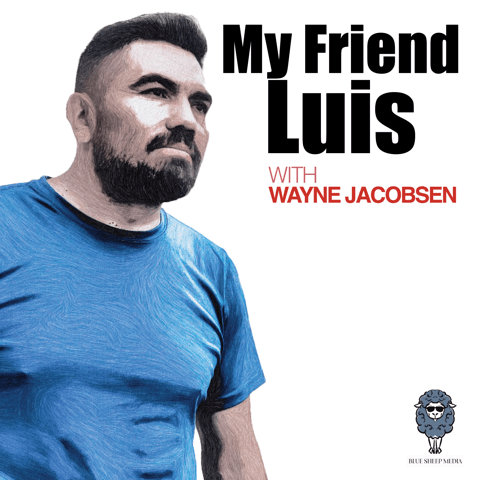 If you're not in this story yet, you might want to be. You won't want to miss this ending, nor any of it really. I've heard and been part of some amazing stories in my life, but this one has transformed my heart in some incredible ways.  You can hear all the episodes at MyFriendLuis.com, or subscribe to it through your favorite podcast provider.
So many people are already listening in and the conversations and emails I've received about it are heart-warming as well.  I love how it is touching so many people and helping them see Father's work in their own life. Here are just two of them I've received in the last few days:
"I have soo enjoyed the My Friend Luis series.  The production is so well done and very encouraging. The story is a reminder of the reality of how God is here with us – right now and very present – not somewhere up in the sky and far away. It also serves as a reminder of God's kindness, his faithfulness, his compassion, his realness, and his love in the life of one of his lambs that was so in need of love—his love.  The whole thing is just so encouraging. I can't help but grin from ear to ear when I tell others about it. Thank you for taking the time in putting this together and for sharing it!"

*                                *                                *

"This is by far the best or near best you have put together. The story is riveting, compelling, raw, inviting, and full of drama. Hollywood would be eclipsed by this story. I have listened to them all as they have been released and have become immersed in the story. This has to be the backbone of a book!!! if so I would buy it. It is truly amazing! I found myself stopping, grabbing tissue as my own heart's emotion inflamed within me, "God, you are good, very good." This is a stunning story of calling and provision. Well done, very well done!"