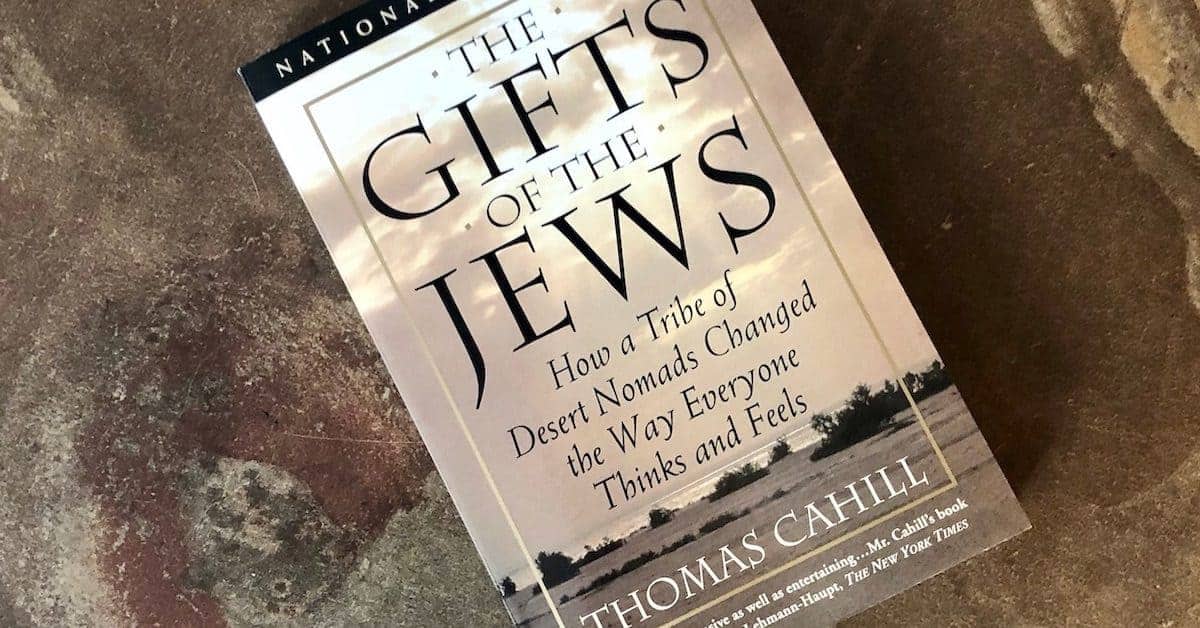 A friend sent me this book, The Gift of the Jews: How a Tribe of Desert Nomads Changed the Way Everyone Thinks and Feels by Thomas Cahill. It's not a new book, having been initially published in 1998, but this is the first I'd heard of it. To be honest, I wasn't excited to read a historian's perspective of the Old Testament but was I ever wrong. I started this book on vacation, and I could not put it down.
This is the best overview of the Old Testament story from a historical perspective that I've ever read, and I don't say that lightly. While I didn't agree with every conclusion he makes, he tells the most compelling story of how God revealed himself to desert nomads and how, in doing so, he transformed the course of human history. None of these changes would have happened through normal evolutionary processes, which only makes it more evident that God intervened to reveal himself and his purpose to them.
Unfortunately, many people have given up reading the Bible because it has been laced with such guilt and condemnation by legalistic religious leaders, and others never dare to look in the Old Testament except to read a Psalm or two. Both groups are missing a fantastic narrative of how God began to reveal himself in the world, first to a person, then to a family, then a tribe, and finally to a nation. No, they didn't always understand him and often misinterpreted his intentions. But over the centuries, they were confronted with the presence of a God who loved them, and who invited them to move beyond caring about their own survival, to create a culture with a generous heart for the poor, the orphan, the widow and the foreigner in their own land.
Many of the conclusions he draws you will also find in The Jesus Lens, over nine hours of video teaching about how to read Scripture through the lens of Jesus' life and teaching. In doing so, we see the progressive revelation of God that grew over thousands of years for a more complete picture of who God is and why he acts in our world. This book and that series would make a great companion.
Here are some excerpts from his closing chapter. I hope they create enough curiosity for many of you to pick up this book. You won't regret it.
"Where are the Sumerians, the Babylonians, the Assyrians today? And though we recognize Egypt and Greece as still belonging to our world, the cultures and ethnic stocks of those countries have little continuity with their ancient namesakes. But however miraculous Jewish survival may be, the greater miracle is surely that the Jews developed a whole new way of experiencing reality, the only alternative to all ancient worldviews and all ancient religions. If one is ever to find the finger of God in human affairs, one must find it here."

"To me at least, the most satisfying way to read the Bible is to see it as a collection of varied documents, each showing us the same revelation at different stages of development but capable of bringing us at last to a processive, personalist faith in a completely mysterious God."

"We are the undeserving recipients of this history of the Jews, this long, excessive miraculous development of ethical monotheism without which our ideas of equality and personalism are unlikely ever to have come into being and surely would never have matured the way they have."
It leans a bit on the academic side, but the content will add a rich foundation to understanding how God went about making himself known in the world.