The Jake Colsen Book Club
First, the second installment of the Jake Colsen Book Club, to explore the content of So You Don't Want to Go To Church Anymore, will meet this weekend on Saturday, June 18, at 4:00 pm PDT. I loved the conversation around the first chapter, which you can see here if you missed it.
The second chapter deals with frustration, disillusionment, and emptiness and how God can use those feelings to draw us onto a different path that will produce the fruit we hunger for in our walk with him.  We stream these live on my Facebook Author Page for those who don't want to be in the Zoom discussion. If you want to be in the conversation, please email me one week before each session, and I'll send you a link to join us. There will always be reminders on my blog a few days before our scheduled time. You can subscribe to the blog at the top right of my blog pages.
Chapter two shows just how much we try to hide from the frustrations that God uses to invite us down more fruitful paths. Sometimes, we are afraid to question the things about life in God because we've found security in our illusions. Being dis-illusioned is often the first step to seeing God as he is and ourselves as we truly are in his presence.
The Jake Colsen Book Club uses a different link for each session, and you're welcome to join us for all the sessions or only for the chapters that most interest you. You'll need to sign up each time to have a spot in the Zoom room.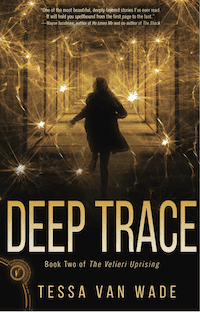 Deep Trace
A year ago, I introduced you to Tessa van Wade's first book, Out of the Shadows. What a great summer read!  If you haven't read it yet, now might be a good time because in a few months, the second book in the series, Deep Trace, will release.
Sara and I got to read that story last summer as it was being finalized. I can't tell you how much Deep Trace not only touched my heart but also mirrored my own story at the time. Remy continues her battle against the lies, even by members of her own family, to discredit and marginalize her. The powerful forces that seek to kill her only challenge her to dig deeper to find out who she really is against the differing voices that want to control her. It's a page-turning story that wrestles with such big-ticket items as personal identity and purpose, culture and conflict, taking thoughts captive and embracing what's true even if it's uncomfortable.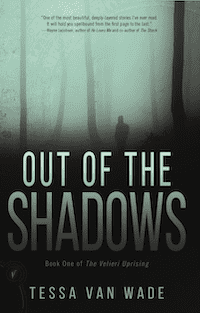 Why am I telling you now?  So that, if you haven't read the first one, you will get started so you're ready for book 2 in the Valieri series when it arrives.  Those who have already read book one have been waiting for some time for the story to continue. Here's what I wrote in my endorsement for Tessa's book:  "Intimate as well as epic. Tessa Van Wade has crafted a compelling adventure of a young woman's search for her soul while on the run from those who must destroy her to save themselves. Only the fate of the world hangs in the balance. Entertaining and eye-opening."
I'll let you know when the next book comes out and share with you some of the endorsements we've already received.  For now, you will do well to read the first book, and perhaps connect with its author, Tessa Van Wade on her blog, Instagram feed, or on her new podcast with husband Ben, The Tessa Van Wade Show.  I've known Tessa for almost 40 years and appreciate the journey she is on, what she encourages in others, and her gifts as a budding young author. I hope you'll give her a chance.