Last Sunday, I held a Zoom conversation with people who wanted to discuss some of the political climate we are in, especially as it has affected relationships with friends and family. We didn't record it, so nothing to share there, but we had a great time talking about putting our hope in God's kingdom, not the political parties that humans have devised. We had a lot of people share the trajectory of their journey from a strong partisan point of view, to a greater generosity toward people who don't see the world the way they do.
One of the issues that kept arising in that conversation was about racial equity, and how to be a voice for positive change in an environment that is so politically charged.  One wrote me this after:  "I'd love another one on how and what we can do to be more racially conscious and helpful. When I speak up and I do, I'm making groups feel self-conscious and I'm a little ostracized…🤨"
So I asked Arnita, one of my co-authors on A Language of Healing, to lend her insight as an African-American woman as to how people from the majority culture can be more sensitive and helpful as allies in the quest for racial justice. This Sunday, February 14 at 10:30 am Pacific Time, I'm going to host another Zoom conversation with Arnita to help people explore how to have better conversations here.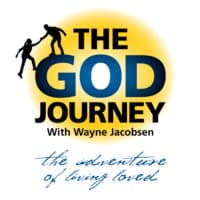 This time, however, I'm going to limit the room to about 25 people so we can have more of an interactive conversation. However, I will also be streaming it live on The God Journey Facebook page  for those who would like to watch it. It will also be on that page for people to listen to afterwards, and we may even excerpt some of that conversation for a future podcast at The God Journey.
If you'd like to be part of that conversation let me know and I'm going to prayerfully select twenty-five people out of those who want to join us. This is not limited to the majority culture and I hope to have a good representation of people with brown and black skin with us as well.
Whether you want to join us in the room or not, if you have any specific questions you'd like Arnita and me to address, please send them in advance so we can give them our consideration.
I am giving first opportunity to those of you who were there last week but will also be inviting others as well.  I know everyone can't be in the room with us but we are going to stream it live, record it, and possibly put excerpts in a future podcast of The God Journey.