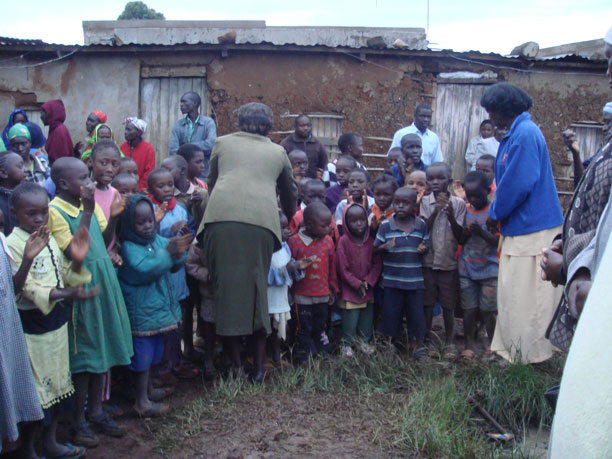 Where they are currently living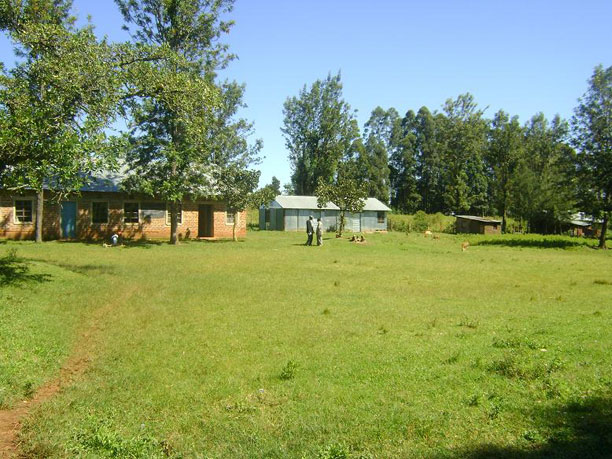 The property we have now purchased and are refurbishing for them.
We continue to be amazed at the generosity that has overflowed in regards to our project to move 72 orphan children and their caretakers out of a slum and into a safer and more sanitary site. We have received $23,500.00 to date and with our matching grant that means we have $47,000.00. We advanced $53,000.00 to them the last couple of weeks so that they could buy the land, pay all the necessary fees, and begin to get some work done on it. They are overjoyed and overwhelmed by the outpouring of love from so many people they have never met. With every correspondence he tells me to pass on their gratefulness.
I got this email from them after they were able to buy the property: "Glory and honor with praise return to our almighty God. We have gone every step to examine the property along with the advocate. The properties were clear we paid cash 3.7 million Kenya schillings. So property is for the children now. The land is in the Municipal council so transaction is a bit high .So we needed another 72,000 schillings for the transaction, survey and transfer fees to start processing the title deed for the land. I have already hired a guard watchman to see the property. May the Lord bless you so much for all what you did along with your team."
You are that team. Thanks for your help. For those that don't know, we've had a fifteen-year old high school student from the St. Louis area who began to make and sell hand-made dolls to sell, with all the proceeds going to the orphanage in Kenya. To date she has already made and sold over 100 dolls and is sending over $2,000.00 to add to our total! You can read more about that and even order dolls if you wish further down the blog!
So we are nearly half-way to our goal of $100,000.00, and much is being done in Kenya to secure this land and to begin to refurbish the buildings there. Personally, I've been so blessed whenever Sara gives me a new total. We simply made this need available without trying to pressure anyone to give out of obligation or guilt, and the generosity of hearts to help us relocate these kids brings tears to my eyes. I know Kent feels the same. We were among these kids on the last day of our trip there and so touched by their plight and the deplorable living conditions they were in.
But neither of us wanted to respond out of the raw need as well. Since we were in touch with 18 different orphanages, we needed some time to process what we saw, and hear where the Lord wanted us to begin. Both Kent and I are excited about this process and are gratefully for all of you who are carrying this with us.
If you would like to be part of this to support these brothers and sisters and see the Gospel grow in this part of Africa, please see our Sharing With the World page at Lifestream. You can either donate with a credit card there, or you can mail a check to Lifestream Ministries • 1560-1 Newbury Rd #313 • Newbury Park, CA 91320. Or if you prefer, we can take your donation over the phone at (805) 498-7774.